Posted on | October 12, 2009 | 2 Comments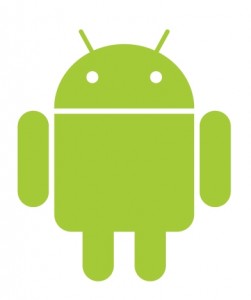 Today its not uncommon to run into people who think of human-like robots when you start talking about Android, rather than Google's cool new mobile phone platform. This is likely to change dramatically between now and Christmas, at least here in the USA. In the past month a number of manufacturers and carriers have announced new Android-powered phones, and there are more to come in the days ahead.
Available today at a store near you …
At present, if you reside in the USA (we'll have to write the international version of this post later…) your Android options are far and few between. Today you in fact have only three choices:
HTC Dream (G1): Actually the first Android phone that became available (October 2008). It has a slide out QWERTY keypad and capacitive touchscreen. Its available on T-Mobile.
HTC myTouch3G (Magic): This device became available via T-Mobile this past summer. No QWERTY keypad on this phone.
HTC Hero (G2): This phone looks a bit like the G1, only minus the G1's controversial "chin". As of this past weekend, it has become available via Sprint Nextel. (October 11).
The other options you have here in the USA is to visit ebay or opt for the unlocked developer phone made available by Google (a G1 I believe…)
Coming soon …
If you can wait a few weeks more, the number of options available to you here in the USA will increase substantially:
Motorola CLIQ (aka as DEXT outside the US): The US launch with T-Mobile is supposedly October 19. Its actually the same processor as the original HTC G1, but comes tightly integrated with your favorite social destinations via a layer of software added on top of Android by Motorola (MOTO BLUR).
Motorola Sholes/Tao: According to latest rumors, this device will launch with Verizon as soon as October 30, but others indicate an early December launch.
HTC Hero/Desire?? In addition to the Motorola android phone, Verizon is to launch a second Android handset from HTC this fall.
Samsung Moment (InstinctQ): Originally announced by Samsung last Spring, Sprint Nextel has announced a launch date of November 1.
Coming not so soon …
There are also some more options that are further out that you'll want to pay attention to if none of the above suit your fancy:
Dellroid: a Dell manufactured Android smartphone to be available via ATT?
LG GW620: officially announced by LG, this phone will become available sometime in 2010.
In addition to these two, you can be sure that the usual culprits (HTC, Motorola, Samsung) will be shipping a whole raft of new Android phones in 2010. In fact, last week Gartner forecasted that by 2012 Android will be the #2 smartphone, bested only by Symbian.  We'll need a lot more devices out there than there are today in order for that to happen!
Do let me know if I've missed any notables in the first two categories above.
Comments