I lead the Mobile Applications and Services Lab in GVSU's School of Computing. More information on my current projects are available on the MASL website at GVSU. Summaries of projects I've been involved with in the past are provided below.
Past Projects
Proximity-Based Applications and Services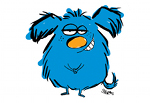 The EncounterEngine platform computes relative user proximity based on Bluetooth scan data. The platform is application-agnostic, works with conventional mobile handsets, is energy-efficient, and is easy to use. We wrote an experimental dog catching game called "Where's Blue" in an attempt to encourage users to collect Bluetooth data for us in the wild. We presented this work at the 1st International Workshop on Social Aspects of Ubiquitous Computing Environments (SAUCE) 2008 in Avignon, France. Download PDF.. A related project involved studying the use of a speech modality for facilitating Bluetooth pairing with location-based services. This work was presented at the 4th Annual International Conference on Mobile and Ubiquitous Systems. Download PDF.. This work was done in collaboration with my Motorola Labs colleagues, Jim Ferrans and Dr. Mat Hans.
VoiceXML and Distributed Multimodal Architectures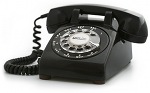 In this project we studied a variety of architectural approaches to incorporating a network-based speech recognition modality into mobile phone applications. We based our work on VoiceXML since it already exists as a vibrant and expanding commercial ecosystem for speech applications, and the fact that we were involved early on in the development of VoiceXML both from a standards and implementation perspective. In an earlier publication we introduced our preferred architecture, which we affectionately dubbed "the pudgy architecture". Most recently, we published a more comprehensive treatment of the various architectural approaches as a book chapter in Automatic Speech Recognition on Mobile Devices and Over Communications Networks, Tan and Lindberg, Eds., Springer 2008. published in March 2008. Download PDF.. This work was done in collaboration with my Motorola colleague Jim Ferrans.
Pervasive Health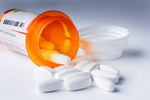 This project studied the potential for using various in-home devices (mobile phone, television, etc.) for improving medical adherence. The project involved building out a functional end-to-end system for delivering medication reminders to patients as well as formal user studies. The results of the latter were presented at the 3rd International Conference on Pervasive Computing Technologies for Healthcare 2009. This work was done in collaboration with a number colleagues at Motorola Labs.