Posted on | July 18, 2012 | No Comments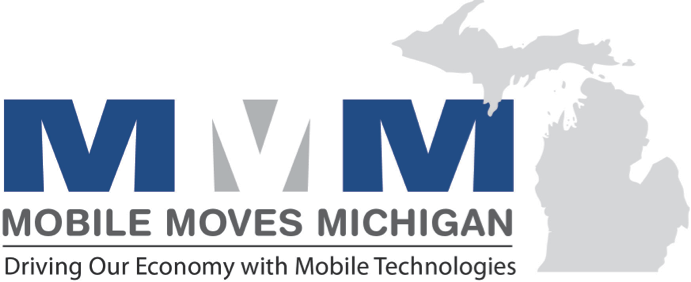 Fellow Michiganders, are you interested in broadening your mobile tech horizons this summer?  If so, you'll definitely not want to miss the upcoming Mobile Moves Michigan Conference @ The Motor City Casino in Detroit Michigan on July 30-31, 2012.  The event, hosted by the Mobile Technology Association of Michigan, includes the Mobile/Wireless Technology Symposium (7/31), a mobile developer conference and Hack-a-thon (7/30 & 7/31) and mobile technology Exhibition (7/31). Learn about the Mobile Technology industry in Michigan and see how it affects all of us in business, government, education, insurance and literally every business vertical. Michigan is taking a leadership position in this field and our forward-looking strategy will be discussed at the Symposium. Your input is crucial for developing a well-structured plan of action for Michigan to be Engaged, Inspired and Enabled! What's happening at the event?
July 31: Mobile / Wireless Technology Symposium: Leaders in government business, government, education, manufacturing, healthcare and other critical verticals will be exposed to local, national and international experts in various mobile / wireless sectors. Attendees will participate in a strategic planning session lead by industry leaders. Our objective is to develop a strategy that can be adopted and tailored for different organizations desiring to take advantage of mobile technologies. This collaboration is the first step for "Mobile Moves Michigan" to develop strategies for Michigan to take a national leadership role in the industry.
July 31: Michigan Mobile / Wireless Technology Exhibition: Open to the general public, as well as invite-only symposium attendees, the Michigan Mobile / Wireless Technology Exhibition will enable attendees to view exhibits from Michigan-based firms currently providing and/or utilizing a variety of mobile / wireless technologies.
July 30 and 31: WIPJam + Muther! of all Hack-a-thons: Produced by internationally renowned Wireless Industry Partnership (WIP), the WIPJam + Muther! of all Hack-a-thons is a mobile developer conference and hack-a-thon event which will provide education from, and direct access to, national and international companies in the mobile / wireless industry. Developers will receive training, access to resources, and one-on-one engagement with industry experts. Participants will have the opportunity to win prizes based on apps developed during the hack-a-thon portion of the program.
For more Information: http://www.mobilemovesmichigan.com
Symposium Information: info@GoMobileMichigan.org
Exhibition Information: http://www.gomobilemichigan.org/events/mobile-moves-michigan—request-to-exhibit.html
Hack-a-thon Information: http://wipconnector.com/wipjam/entry/wipjam_muther_michigan
Venue / Hotel Information:
Motor City Casino – Hotel
2901 Grand River Ave
Reservations: 866.782.9622 Request "Mobile Moves Michigan" Rate of $139
Comments