Posted on | October 6, 2012 | 1 Comment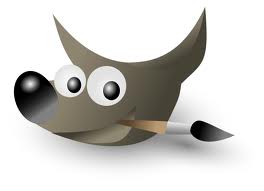 In case you've been living in a cave (as I apparently have been…) GIMP has now gone native on OS X!  GIMP is a fully featured image editor that works awesome and is totally free.  I used to use Adobe Photoshop, but grew tired of paying big $$ for updates.  After I gave GIMP a try, I never looked back.
A minor problem, is that in the past it required XQuartz or Apple's X11,  but not any more!  The 2.8.x release now runs native on OS X, so now you simply download the dmg image and drag GIMP over to your Application folder, and bingo, you have one of the slickest image editors on the planet!
I'm sure the serious graphic designer types can justify shelling out lots of $$ for a commercial image editor, but for the legions of us who need to simply get the job done this is a fantastic package.
Kudos to the talented team of developers who dedicate all their energy and love to this magnificent piece of software.  If you haven't tried GIMP yet, go download your copy now!
Comments